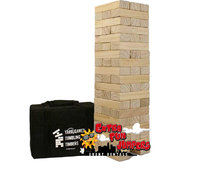 Giant Jenga
Giant Tumbling Timbers includes 56 - 1.5" x 2.5" x 7.5" pieces and 18 rows of tumbling timbers fun!
(2 extra blocks provided for the bottom row for added height).
This giant jenga, stands 2.5 feet tall, and depending on your level of experience, can reach a height of 6 feet! This game is great to take outdoors. Perfect for group events, parties, camping and more.
Tumbling Timbers can be played by 2 or more players.

First, build the tower, then take turns to remove a block (using only one hand) and place on the top. The object is to be the last player to successfully stack a wooden block without knocking down the tower!
Complete package includes 56 - 7.5" x 2.5" x 1.5" blocks and a high strength nylon carrying case.


Great for Schools, Carnivals, Events, Churchs, Corporate events...Etc
WE ARE FULLY INSURED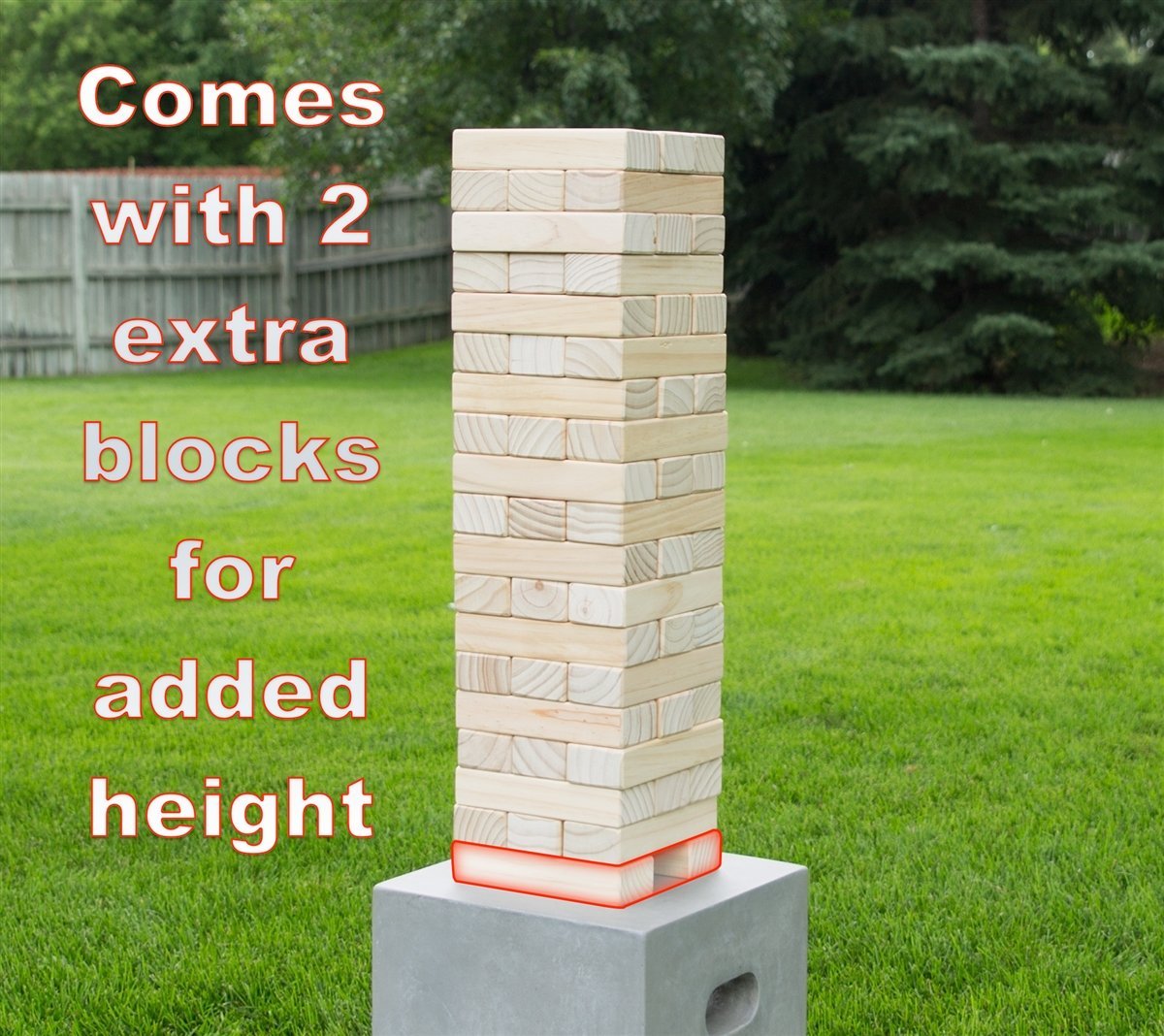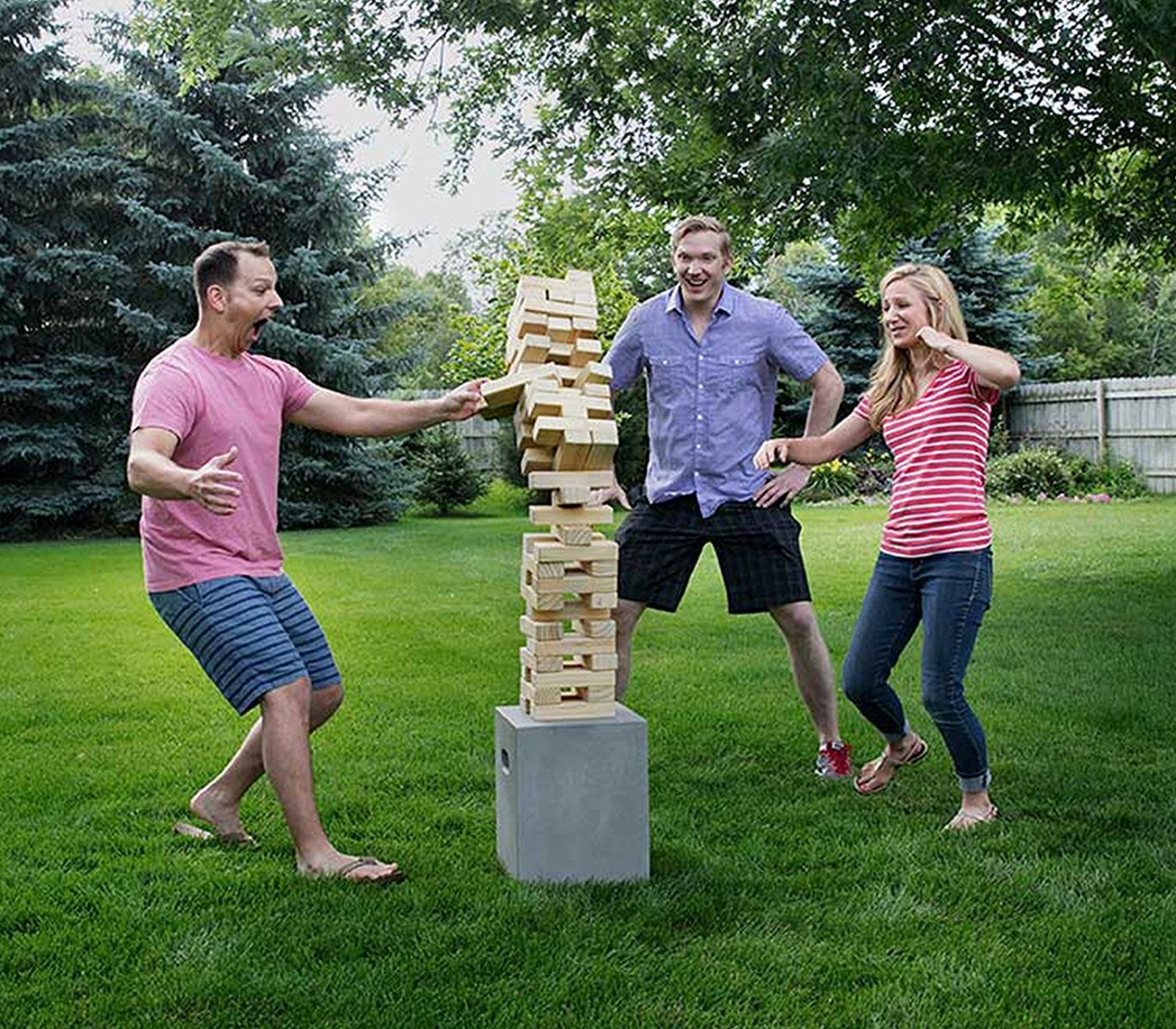 Some of Our Valued Clients