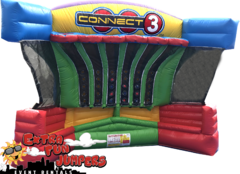 Connect 3 Basketball Game 466
Setup Area: 18'W x 8'L x 14'H


Our Connect 3 Basketball Game makes for fast and fun play! Simply connect three basketballs of the same color in a row either horizontally, vertically, or diagonally and you win!
The new Connect 3 features a magnetic ball release that quickly and easily releases the balls down into the ball trough - removing the need for Velcro! It also features mesh side panels to catch any fly-away balls.
This unit is perfect for carnivals and fairs, fundraisers, gymnasiums, or for anyone looking for an interactive game that is easy to set up and play!
Games comes with 10 Basket balls. 5 Red balls and 5 blue balls.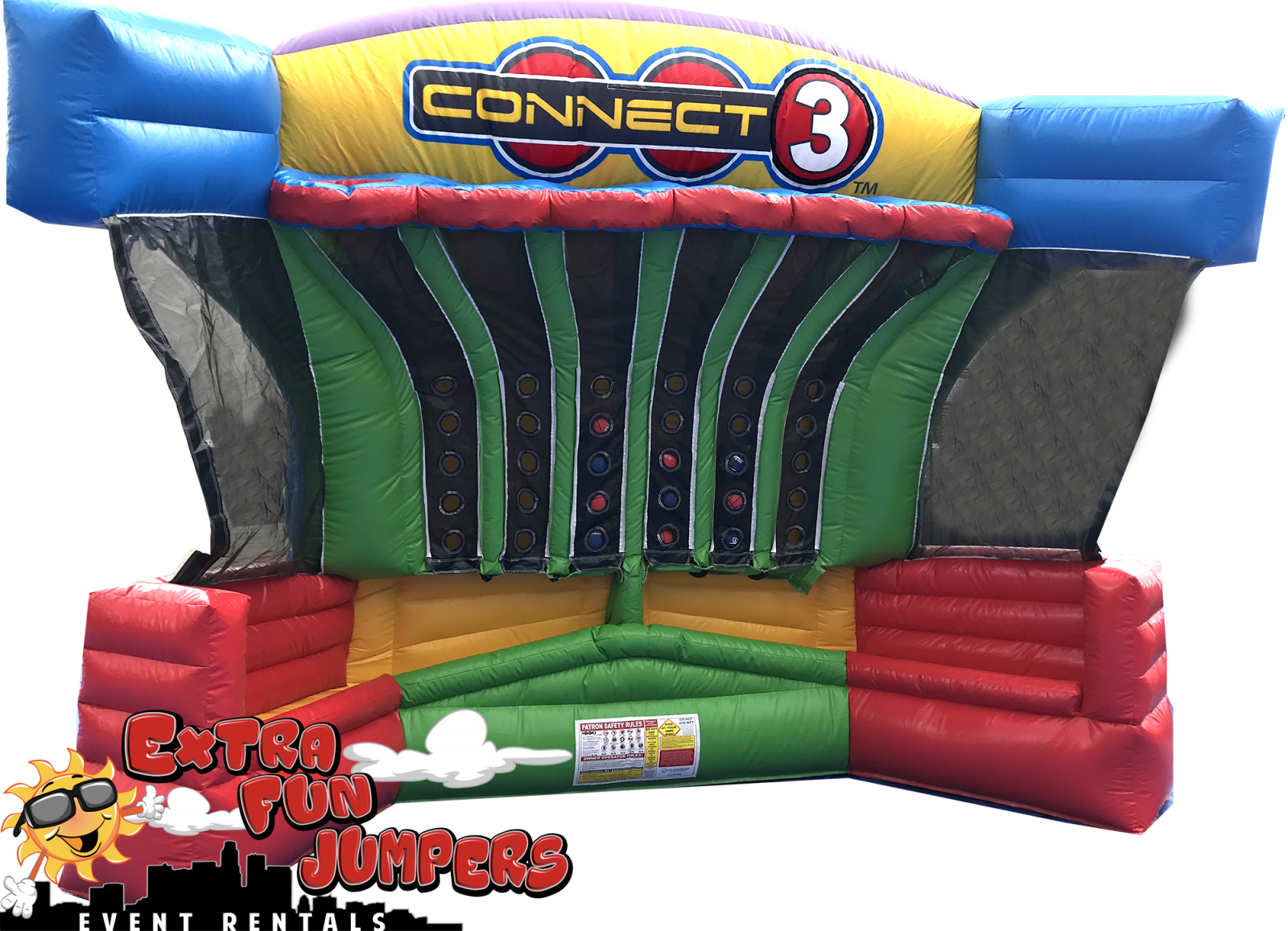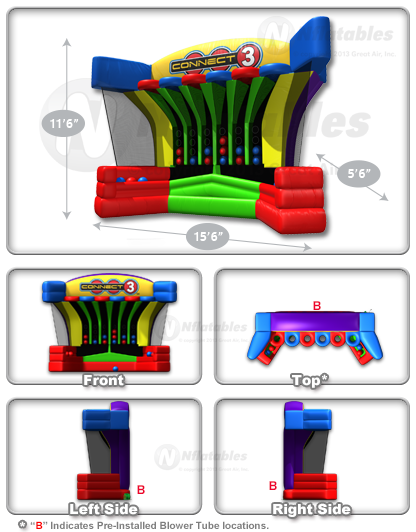 Some of Our Valued Clients