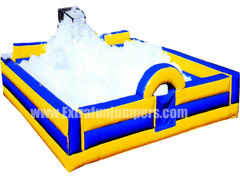 Foam Dance Pit 418
Setup Area: 25'W X 25'L X 9'H


Have the inflatable Foam Pit for your next event to make it stand out from the crowd. The Inflatable Foam Pit is good for any age from Elementary School children all the way up to grown ups. This 25w X 25L X 7h is good up to 20 people at a time.
IF YOU HAVE CONCRETE OR ARTIFICIAL GRASS WE WOULD NEED TO ADD 16 PADDINGS TO YOUR FLOOR TO PROTECT THE KIDS BACK WHEN THEY FALL. THIS WILL BE AN ADDITONAL $150.00.
Note: Customer must privide 2 separate electrical outlets with in 75 feet reach from the set up area, a garden hose with water source.
1 Operator included for duration of the party.
Great for school events, church carnivals and company picnics.
Price is for 3 hours
Each Additional hour is $150.00
Health Data Information:
100% organic and gluten free.
Physical State-Powder.
Color-off white.
Odor-mild.
May cause eye and skin irritation
after long periods of contact.
May be harmful if swallowed.
Dust may cause irritation of
the respiratory tract.
Do Not eat.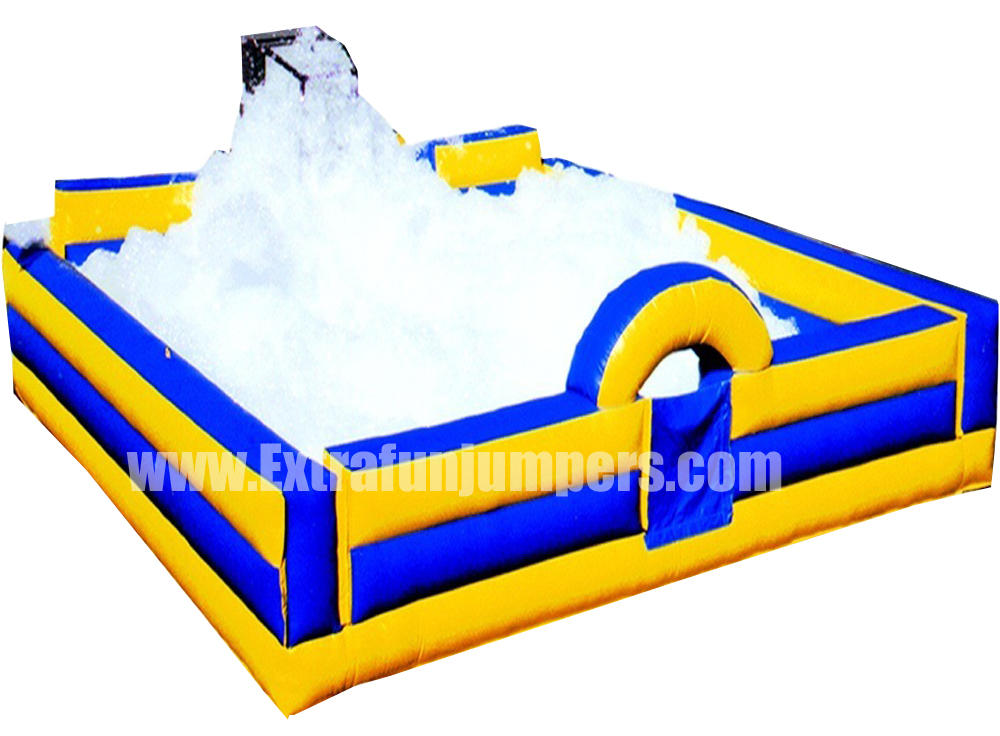 Some of Our Valued Clients