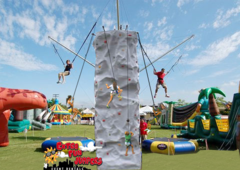 25ft Rock Wall / Bungee Trampoline Combo
Setup Area: 33'W x 44'L x 30'H


High flying and high climbing fun for everyone.
With this unique unit you get a 25 foot 4 station Rock Wall and 2 station Bungee Trampoline.

Whether you are looking for an extreme rock climb or a leisurely stroll up the wall, our rock climbing wall is the rental for you. And once you're done climbing the rock wall, you can head right over to the bungee trampoline. Jumping on the bungee trampoline is kind of a cross between being shot out of a sling shot and flying. Trampoline jumpers will get up to 25ft in the air when they really put their legs to work. Both items are quite the thrill for any adventurer.
Stations on both units are setup for different weights and skill levels. At any one time we usually have 2-3 climbers and 2 jumpers. The Rock Wall and Bungee Trampoline Combo is so popular it will draw quite a crowd. Don't be surprised when you see a huge line. But don't worry, Extra Fun Jumpers staff is always trying to make sure that each participant gets enough time on the rental without holding the line up. We work as fast and efficiently as we can to make your event or party a huge success.
The Rock Wall and Bungee Trampoline Combo is trailer mounted and cannot be removed from the trailer. So, when planning your event, make sure you plan to put the it in a location that it can easily maneuvered into with a large truck. It is also important to be sure the Rock Wall and Bungee Trampoline Combo is not driven into areas that have soft ground, such as low lying areas or ground that has been saturated with water recently. Due to it's large size and because we must use a large vehicle to position it, it is very rare that we can get it indoors. A good way to meausure whether we can get it inside your building or in the outdoor location of your choice for your event is to consider whether a school bus could be driven into the same location. If not, it's unlikely we will be able to get the Rock Wall and Bungee Trampoline Combo there either. We are very good at what we do and always do our best to accommodate.
Details:
Price is for 3 Hours

Each additional hour is $200.00

Comes with 3 Attendants

Set up area require: 33'w X 44'L X 30ft'H

You must be at least 4ft in height to play with our Rock Wall and Bungee

up to 6 people at a time

Requires 1 outlet
Entrance to set up area has to be at least 13ft in width.
Rock wall / Bungee Trampoline it's transported with a truck, therefor the truck has to be able to enter where the unit will be install.
Great for Schools, Carnivals, Events, Churchs, Corporate events...Etc
NOTE:ANY EVENT AFTER 8:00PM WILL BE AN ADDITIONAL FEE.
WE ARE FULLY INSURED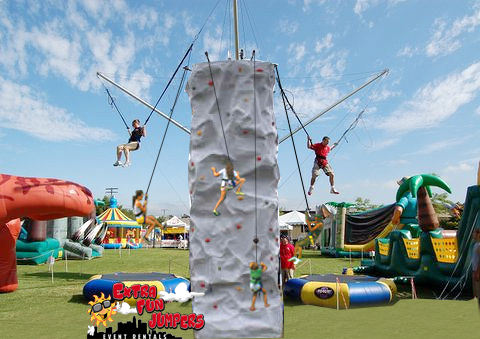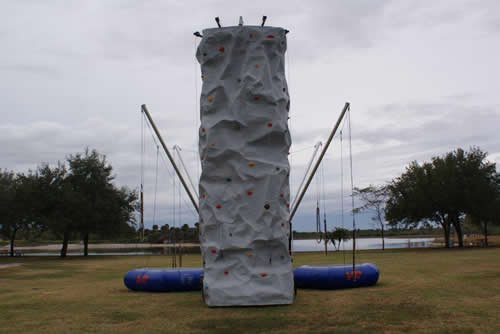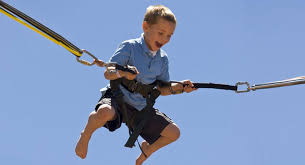 Some of Our Valued Clients