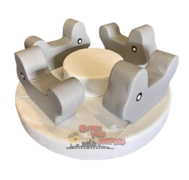 Merry Go Round
Please call to reserve this item.
Merry-go-rounds are the most popular rotating equipment on any toddler's event
Our electrical merry-go-round is meant for 4 children to sit while the unit is rotating. Sometimes children get on and off the piece of equipment while it is rotating, it is hard for children to know how to get on and off while the merry go round is moving. It is important that children are always supervised by an adult at all time. This piece of equipment should not be left unsupervise if children are present in the play area.
This game includes:
Up to 5hrs of play time

8x8 space (minimum)

*Subject to a delivery fee
PLAY RULES:
Ages 5 and under, Shoes Off, No food, No drinks, No sharp objects, No face paint, No pets. Do not allowed chidren to stand up while unit is in motion.

For the safety of the children adult supervision is require at all time.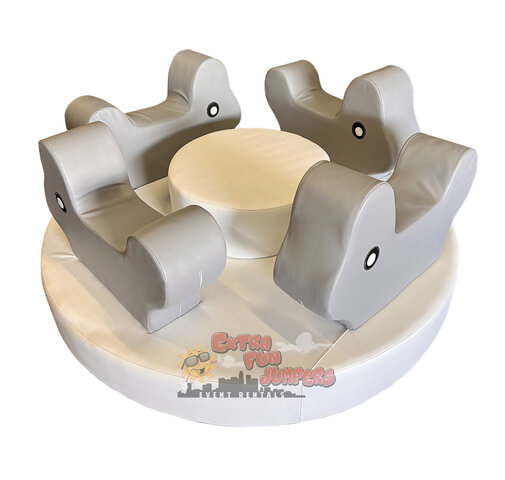 Some of Our Valued Clients